TikTok is an application that has been around since 2016. It is a short video sharing app, which allows users to make short videos of up to 15 seconds. Users can then share these videos with their friends and followers.
This is a relatively new social media platform, and it is growing in popularity very fast. It is also becoming more and more popular amongst young people. This means that there is a huge market for this application.
Small businesses are using this platform to promote their products and services. It is a great way for them to connect with potential customers and increase their sales.
Using TikTok for marketing
If you are a small business owner, or if you want to start your own business, you should consider using TikTok as part of your marketing strategy. Here are some ideas that you can use to get started:
1. Make videos about your business.
This will allow you to show your audience what you do. You can also give tips on how to run a successful business. If you have a unique product, you can also give tips on how it works.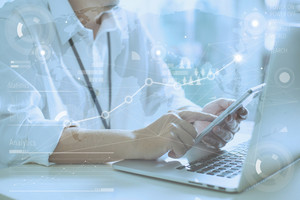 2. Use it to advertise.
You can use this application to promote your business. You can upload videos to it that include links to your website. This will help you to get more traffic to your website.
3. Use it to tell stories.
TikTok is a great place to tell stories. You can use this platform to create short videos that are funny, interesting, or educational. This will help to keep your audience engaged.
4. Use it to promote events.
You can use TikTok to promote events that you are holding. This will allow you to reach a wider audience. You can also use this to announce when you are having a sale or special offer.
5. Use it to promote other people's videos.
If you like someone else's video, you can comment on it. This will help to increase the views that they receive.
Does TikTok work for small businesses?
Yes, it does. The best thing about this application is that it is free. You do not need to pay anything to use it. It is also easy to use.
There are some things that you can do to increase your chances of success. Here are some tips:
1. Be creative.
It is important that you come up with good content. You can use your creativity to create something that is both entertaining and informative.
2. Be consistent.
Consistency is very important. You need to be consistent with your marketing efforts. You should always be looking for ways to increase your reach.
3. Be patient.
You will need to wait for your videos to be viewed. It may take a few days before you start seeing results.
TikTok marketing can be very effective for small businesses. It can help you to reach a wider audience than you would be able to reach otherwise.
This is one of the best ways to grow your business.