Customer Experience is Your Best Marketing Tool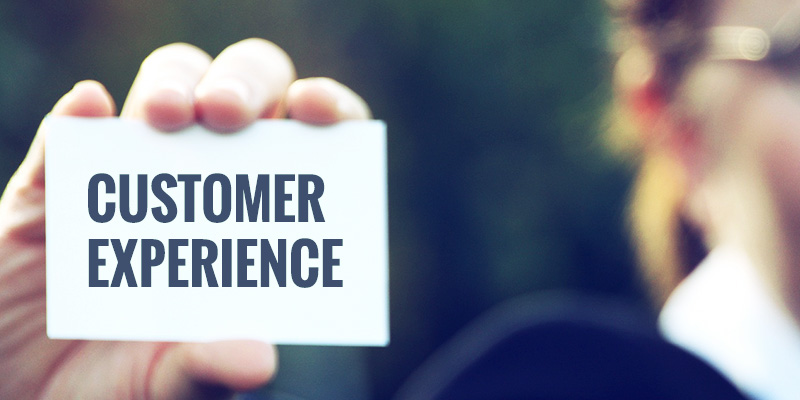 In this digital age, every consumer has the power to inflict some degree of damage to a brand's reputation. When a customer has an unpleasant interaction with a business, they vent their anger and frustration online with bad reviews and poor ratings. Imagine what hundreds or thousands of pieces of negative user-generated content on online consumer feedback platforms can do to a brand's image and reputation.
Providing an outstanding customer experience can be your most powerful and cost-efficient marketing strategy. In a business world where dozens of other companies sell the same products and services as you do, creating an environment where customers enjoy dealing with your company will help your brand stand out from the rest.
Customer experience is the most important differentiating factor that can help your brand gain a competitive advantage.
What is Customer Experience?
Startup and established brands are battling one another to offer better services to attract new customers and maintain their existing ones. This competition has led to skyrocketing consumer expectations, making customers continually demand higher-quality services and a more pleasant shopping experience to give businesses their hard-earned cash. Customer experience, not product price or features, is increasingly becoming a more important factor in influencing consumer purchase decisions.
Customer experience is the quality of interactions a consumer has with a business. It measures a customer's degree of satisfaction at every touchpoint they have with a brand. Developing a stellar customer experience involves creating a strategy that meets or exceeds your customer's expectations at every touchpoint. Customer experience helps you develop a personal relationship with your clients, promoting customer loyalty and advocacy.
Businesses that provide great customer experience outperform their rivals by 80%. The majority of companies that provide above-average customer experience perform better financially than those that do not. Learn why great customer experience is becoming the best marketing tool to promote a positive brand image, grow your customer base, and increase your sales and revenue.
Boost Your Brand's Reputation
Businesses spend a significant portion of their marketing budget on advertising to promote their brand's reputation. But ultimately, it's the voice of your customers that will determine how people perceive your brand. Potential customers don't care about how you promote yourself to the public, but they pay attention to what your customers have to say about you.
Most consumers conduct hours of research into a company and its products and services before they purchase from a brand. A brand with a reputation for providing poor customer service will push many prospects away from your business. Therefore, providing a top-notch customer experience will be your smartest marketing strategy.
Happy Customers Will Advocate For Your Brand
Every happy customer you create is an opportunity for free advertising. Customers who had a favorable experience interacting with your business are more likely to sing your praises online and among their friends and family. People perceive customer reviews and recommendations to be more trustworthy than traditional advertising and marketing strategies.
Build Customer Loyalty
Changing consumer attitudes and behavior are redefining the concept of customer loyalty. Brand coolness and cutting-edge product features are losing market value in relation to user-generated recommendations and reviews.
"In the near future, business success will belong to brands that prioritize customer experience as their most important marketing strategy," said Kevin Grauman, president and CEO of QLess, a queue management software solution provider. "The Covid-19 pandemic has redefined the concept of brand loyalty. During this global crisis, we learned that consumers will purchase from any brand as long as the business appreciates them and meets or exceeds their expectations."
A report released by Microsoft in 2017 revealed that 96% of consumers base their choice of loyalty to a brand on the quality of the business' customer service. When you treat your customers with respect and show them that you care, they will reciprocate the gesture of goodwill by giving you their hard-earned dollars.
Improve Customer Retention
The primary reason why customers switch to a competing brand is that they had a negative experience with the previous business. Customer attrition costs American businesses $1.6 trillion every year. Customers who have a pleasant experience interacting and transacting with your business will return frequently for more purchases, while one poor experience can drive a customer to your competition.
Enhancing Customer Experience Online
Customer experience does not just involve customer service at your physical stores. With the exponential growth of online shopping, the quality of consumer interaction with your e-commerce website and online services also plays an important role in customer retention.
"Your e-commerce website is a great tool for customer retention," said Amandeep Singh, Design & Development Director at Coalition Technologies, a leading digital marketing agency. "An engaging and user-friendly website enhances customer experience, increasing your customer retention and acquisition rates."
An engaging, well-designed, and easy-to-navigate e-commerce website ensures customers will keep returning and spending more time in your online store.
"Website design is the most important factor that can make or break your online business," said Monique Fermin, owner of Morgan Claire, a woman's fashion boutique. "A non-engaging, poorly designed website drives customers to your competition's online store, resulting in customer attrition and revenue loss."
Creating a quality shopping experience for your customers offline and online increases your business's customer retention rates, helping your business grow its customer base.
Increase Your Sales & Revenue
Creating a great customer experience boosts your brand's reputation, enhances customer loyalty, and increases customer retention, resulting in increased sales and revenue for your business. A report published by the Temkin Group found that a moderate enhancement of customer experience generates $823 million in three years for companies with $1 billion in annual revenue.
Customers are also willing to pay more for a product at a business that offers a great customer experience. American consumers spend 140% more money at businesses that provide a great customer experience. This explains why most Starbucks locations are packed with people. People enjoy the vibe that Starbucks locations offer and are willing to pay more for the great experience.
Customer Experience is the Best Tool to Grow Your Business
How a customer feels after interacting with your brand has the most powerful impact on their purchasing decision. Customer experience is becoming the most influential factor in determining business success.
Investing your business's resources into developing a stellar customer experience is one of the smartest moves you can make. If you want to promote your brand and grow your business, put some effort into creating a great digital and physical shopping experience for your customers.
Katie Tejada is a writer, editor, and former HR professional.
VIA: StreetFight