Social media marketing is the latest buzzword that everyone seems to be talking about these days. It has been around for a while but recently it has taken off in popularity due to the success of Facebook, Twitter, MySpace and other social networking sites. The idea behind social media marketing is to promote your business using social networks such as Facebook, Twitter and LinkedIn.
LinkedIn is one of the largest professional social networks with over 40 million members. It is also one of the most effective ways to promote your business online. LinkedIn allows you to connect with people from all over the world and share information with them. This is a great way to promote your business because people who are already connected to you will see your updates and promotions.
How do I use LinkedIn to promote my business?
1. Create a profile. When you sign up for LinkedIn you will need to create a profile for yourself. This profile will include your name, your job title, your company name, your location, and a brief summary of what you do for your company. Make sure that your profile includes a picture of you so that others can easily identify you.
2. Connect with people. Once you have created your profile you will need to connect with people who are related to your business. This is done by clicking on the "Connections" link at the top of your page. You can also click on the "Connections" button on the right side of your page. From there you can search for people or you can search for companies. You can also invite people to connect with you.
3. Share content. When you are connected to someone you will be able to view their profile. If they have added a photo you can click on their photo to view their profile. You can also click on their name to view their profile. Once you are connected you will be able to view all of their updates and activity. You can add your own updates and activity by clicking on the "Add a post" link. You can also send messages to people by clicking on the "Send a message" link.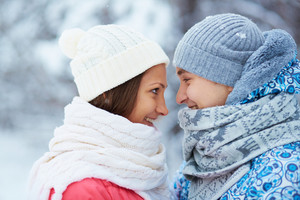 4. Promote your business. After you have signed up for LinkedIn you will be given a URL. You can use this URL to promote your business. You can create a link to your website or blog and place it on your profile or in your status updates. This will help increase your traffic and help get more customers.