A customer journey is the way that customers move from awareness of your product or service, to a desire to buy.
The customer journey begins with a customer searching for your product or service online. This may be via a search engine such as Google or Yahoo, or through a specific retailer's website.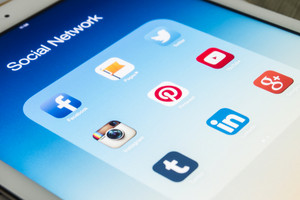 In either case, the customer finds your site, and visits it. They look at your product, or products, and read your sales copy. The sales copy tells them about your product, and why they should buy it. If they are still interested in buying, they click on the 'buy' button, and enter their credit card details.
If the customer buys from you, they will then be taken through to the payment gateway. This may be PayPal, or some other payment gateway. You will also have a checkout form, which allows the customer to check out. Once the order has been placed, you will receive an email confirming the purchase.
Your customer journey ends when the customer receives their product, and the order has been fulfilled.
Online shopping
There are many advantages to using the internet to sell your products. The first is that you can reach a worldwide market, without the need for expensive store space.
You can also offer your customers the ability to pay with a credit card, which means that they do not need to carry cash, or wait for money to clear.
Another advantage is that you can offer your customers a much wider range of payment options than you could in a physical store. This can include methods such as PayPal, and even direct bank transfer.
It is important to ensure that your payment system is secure. Customers are unlikely to want to make a purchase if they feel that their credit card details are being sent to an unknown location.
Website
A website is essential to the success of any business, but especially for ecommerce. A good website should provide all the information that a customer needs, and allow them to buy immediately.
Good websites are designed to be easy to use. The design should be simple, and allow the customer to find exactly what they are looking for, and easily navigate around your site.
An effective website will also provide a good user experience, which means that the customer will be able to easily find the information that they need, and complete the transaction.
eCommerce
eCommerce is the process of selling products and services over the internet. It is often used by companies who sell products to other companies, or by individuals who sell their own products.
It is important that you choose a reliable payment gateway to enable you to accept payments from customers. It is also important to keep your costs down, so that you can offer competitive prices.
You should also ensure that your website is optimised for search engines, and that it is easy to navigate. If your website does not appear in the search results, you will not get many visitors.
The customer journey
Once your website has been set up, and your payment system has been chosen, you can begin to focus on marketing your website.
This includes writing articles, blogging, and social media marketing. All of these activities will help to increase the number of visitors to your site.
You will also need to promote your website through advertising, including search engine optimisation, and pay per click.
As your site grows, you will also need to ensure that you keep improving it. Your website will continue to grow, and change, so you need to ensure that it continues to be relevant.