Email marketing is the best way to reach out to your customers. It has been proved that emails are more effective than other forms of advertising. This is because it reaches people when they are at their most receptive, and can be used to create an emotional connection with them. The key to email marketing success is to make sure that you have a good plan in place, and know how to execute it.
Here are some ways to get started with email marketing:
1. Have a plan. The first thing to do is to decide what kind of email marketing campaign you want to run. Do you want to send a weekly newsletter, or a daily one? Are you going to offer free products to your subscribers, or sell them something? You need to decide on these things before you start sending your emails.
2. Make sure your emails are well written. You don't want to annoy your readers by writing bad emails. A good email should have a short introduction, followed by a paragraph containing the main point of your email. After that, you can include links to your website, and/or to other pages on your site. If you are selling something, make sure that your emails contain only relevant information about your product.
3. Include a sign up form. The best way to increase your opt-in list is to give people a reason to subscribe to your email newsletter. To do this, include a sign up form in your email, and give people a good reason to sign up. For example, you could give away a free eBook, or a special offer.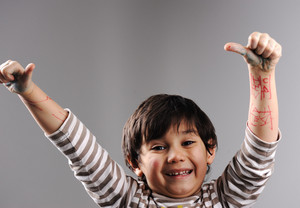 4. Keep your emails short. There is no point in sending long emails, as people will just delete them. Make sure that you write short, easy to read emails, and don't forget to include a link to your website.
5. Be consistent. The more you send your emails, the more likely people are to open them. Try to send your emails once every week.
6. Test your emails. One of the biggest mistakes you can make is not testing your emails. Always test your emails before you send them out to your subscribers. This way, you will know if there are any problems with them. If there are, you can fix them before you send them out.